Level-Up

Your Power BI Capability
From Department to Enterprise
Level-Up

Your Power BI Capability
From Department to Enterprise

Move Power BI out of your department and deploy it across your entire Enterprise. Unlock the power of the platform.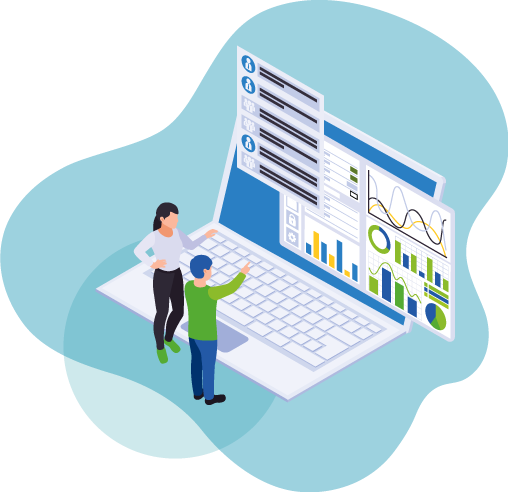 Are you ready to roll out Power BI across your enterprise?
Suffering performance issues even with a Power BI Premium dedicated capacity?
Are your users 'dash-bored'? Need help telling better analytics stories with advanced visualizations and data modeling techniques?
Are you sure your platform and data are secure, is sensitive information inadvertently leaking?
Do you need help efficiently publishing reports or dashboards to customers, partners, or the public?
Create a data-driven culture across your organization
Enable everyone at every level of your organization to make confident decisions using up-to-the-minute analytics.

Establish Power BI Governance
From pipelines, to security, to best practices - we'll level-up your data analytics team.

Increase
Performance
Scale up and scale out to support advanced workloads. We optimize information delivery.

Unlock Advanced
Features
Create compelling visualizations and tell better data-driven stories.
The Power BI Level-Up Engagement Process

The Brief
15-30 minutes to review your goals and objectives - learn how we can help!

Assessment
Deep dive to review your implementation, meet your team, understand the pain points.
Team Ideation
Together we define your initiative and create a detailed plan to Level-Up your Power BI capability.

Agile Execution
We will plan rapidly and execute immediately using Agile delivery methodologies.

The Delivery
With iterative milestones, checkpoints, and full transparency, we'll deliver until done!
"Working with Collective Intelligence enabled us to quickly move from creating isolated, local reports to using Power BI as an enterprise reporting platform. We learned from their experience and now have a global solution that will grow with us well into the future.