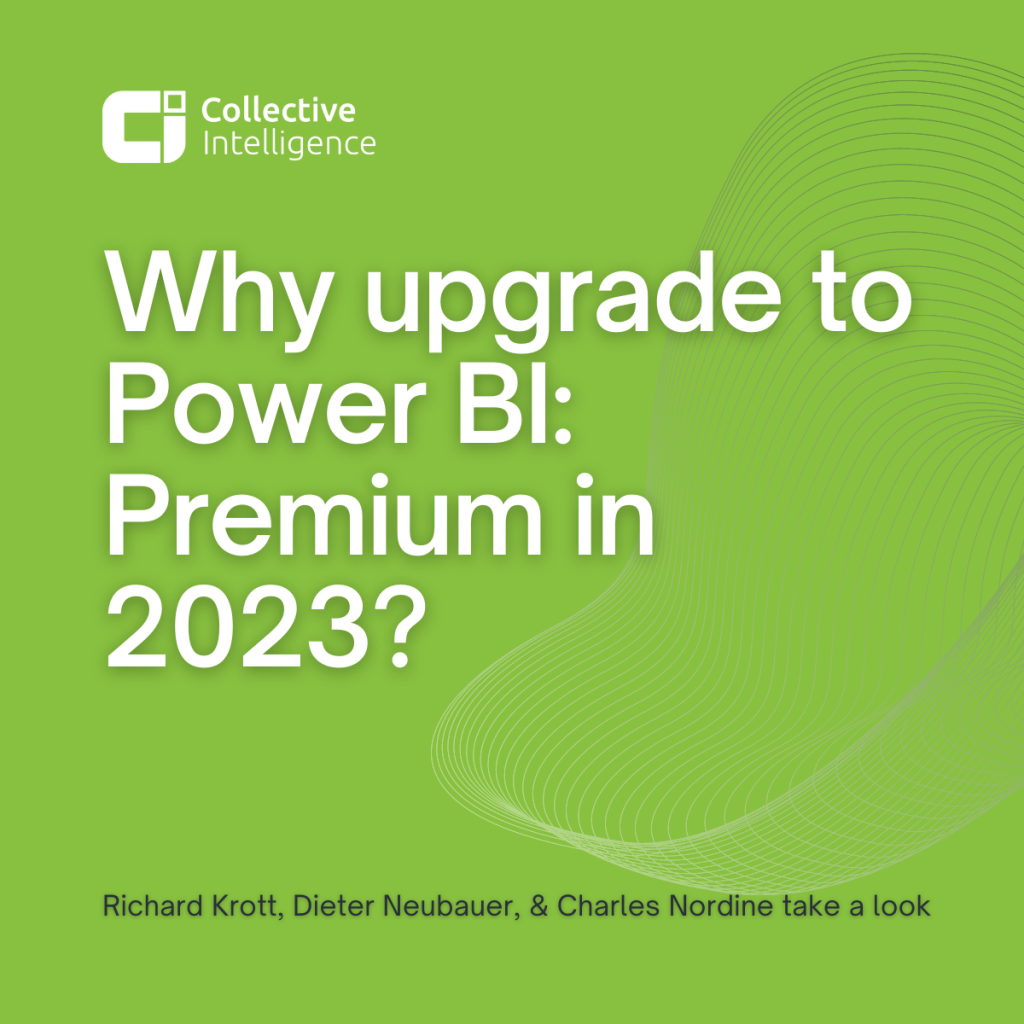 Microsoft Power BI product line has a variety of licenses – It's hard to choose the right fit. Today we explore the features and benefits of Power BI Premium.
From better governance, better pipelining, automatic insights from machine learning, better data availability, enterprise level security, better workspace flexibility, custom embedding, and custom development features.
Richard Krott, Dieter Neubauer and Charles Nordine from Collective Intelligence explore how Power BI Premium offers a range of features, including paginated reports, AI-powered insights, advanced data modeling, and improved collaboration and sharing capabilities. Power BI Premium has a lot of benefits, including more storage, memory, and deployment options, as well as access to custom embedding and development features. However, it's important to assess your organization's needs and only invest in what you actually need. Premium Per User is also a great option for organizations that only need premium features for a few users. With these features, organizations can get a more comprehensive view of their data, make data-driven decisions, and share insights with stakeholders in a more meaningful way.
Our team of experts can help you implement Power BI Premium and leverage its advanced features to drive growth and improve decision-making across your organization. Whether you need help with data modeling, report design, or collaboration and sharing, we can provide the guidance and support you need to succeed.
At Collective Intelligence, we specialize in helping organizations get the most out of their Power BI investment. With Collective Intelligence's help, you can unlock the full potential of your data and gain a competitive advantage in your industry. Contact us today to learn more about how we can help you achieve your business intelligence goals with Power BI Premium.: Level Up Power BI – Collective Intelligence